Say goodbye to bad website feedback!
Leave comments on live websites. Edit elements and make changes to CSS.
Invite your developers. Then share those precise design changes.





More than 11000 creators and businesses across the world trust ruttl
How it works in 3 steps
1. Create a project
Log into your ruttl account and create a new project.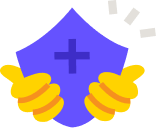 2. Add Any URL
Just copy and paste any website URL during the project creation.
3. Start Commenting
Click on any part of the website and start commenting it with textual comments.
What is a website feedback tool exactly?
Currently, people collect website feedback by taking screenshots, adding it on documents and setting up long meetings with the developer to explain these new changes.

A website feedback tool like ruttl allows you to leave comments on live websites and make CSS edits right away. This makes website feedback collection superfast. 

So what can you do with ruttl?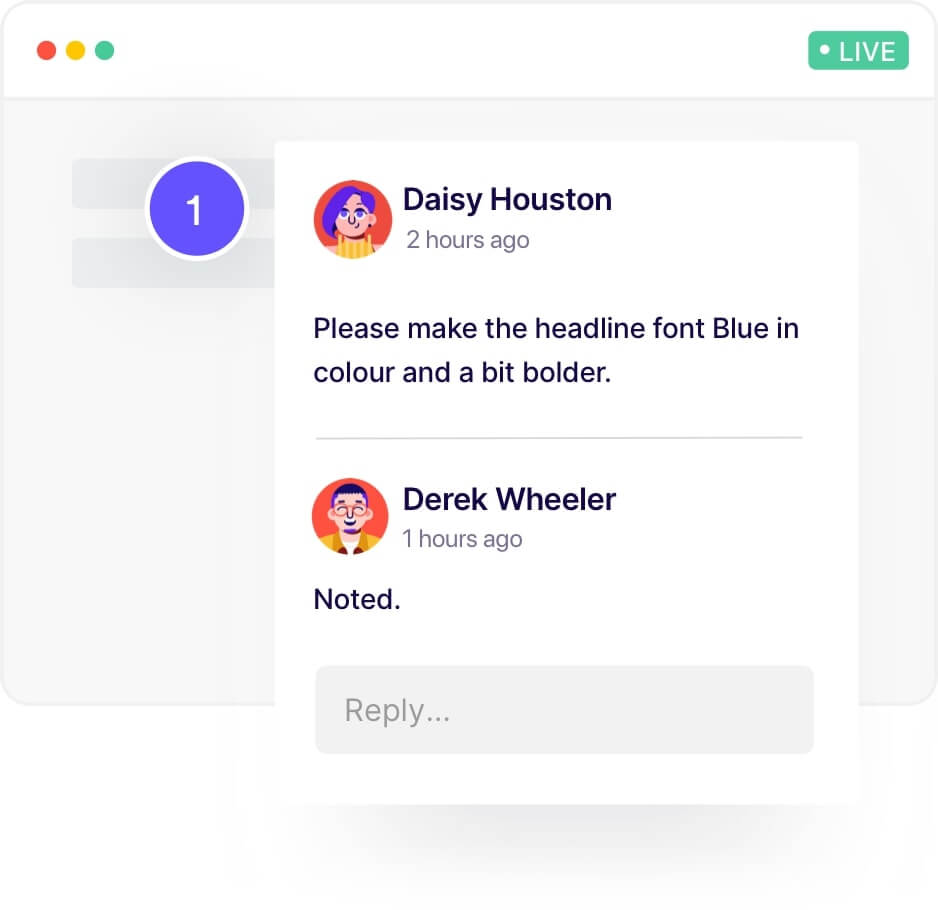 Leave contextual comments
Leave comments directly on any live website and share your thoughts clearly with the team members.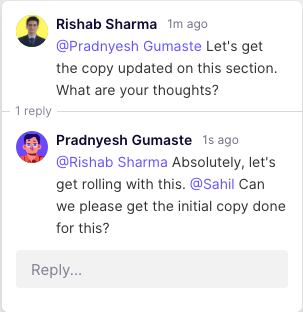 Tag your team members
Notify your team members by tagging them in comments and keep track of everything in the activities panel.
Make changes without coding
Share design changes precisely by editing CSS properties like font, text, styling and more with the edit mode.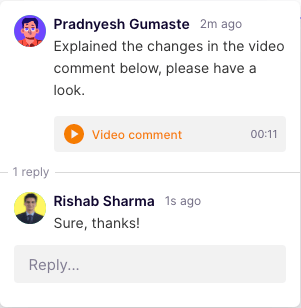 Explain detailed feedback with video
Allow your team and clients to record detailed video comments over lesser effective modes like calls and emails.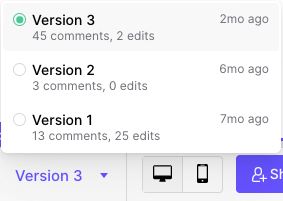 Work on multiple versions
ruttl lets you keep a track of all your website versions and quickly navigate to them when needed.
Work with web applications
Collect feedback on web applications with login screens, dashboards and ship your product faster.
Check Out The Integrations
The All-In-One Feedback Tool You've Been Searching For
No matter what type of visual project you are working on, ruttl acts a digital whiteboard that you can use to share precise digital feedback.
Review Websites
Add any URL and start collecting precise feedback with visual comments.


Bug Tracking
Easily track & monitor bugs or issues within your web project.


Review Web Apps
Edit web applications & review them with the team, using our Chrome extension.


PDF and Image Annotation
Markup PDF's and images visually by annotating and leaving real-time comments on your documents.


Integrations you need
Connect ruttl with your favourite tools that you use daily and keep things on track
Clickup
Coming Soon
Plan, track and manage all of ruttl's comments with ClickUp.
Monday
Coming Soon
Track comments from ruttl as tasks inside Monday, and simplify project management.
11000+ companies are saving time and money on their projects
People love talking about ruttl 💜
ruttl is miles ahead in terms of features, ease of use, speed, and product innovation! It's my go-to for collecting client feedback.
I'm able to make edits to the code directly from the platform- it speeds up your projects by allowing clients to review real time, and note changes. If you're a web designer or developer, it will definitely speed up your work.
It is an essential tool for any web agency- clients can just comment and get an idea of the rendering even before the work is done!
ruttl has been a blessing because it simplified our feedback process, no long emails just to figure out what clients are trying to talk about!
FAQ
Please check if your question has been answered here before emailing us! We'd love to chat, but this saves our time and yours!
A website annotation tool is useful when you want to mark missing elements or incorrect information like text, image, video, or any other element/section. A website annotation like ruttl empowers you to add pixel-pinned contextual comments that can be shared & discussed with the team (comment threads), worked upon (edit mode) & resolved later - all inside ruttl.
ruttl gives you the freedom to practically annotate on any website. Simply paste the URL inside your project & start annotating instantly!
No, Chrome extension is not needed to annotate on websites. You can add a project, paste the URL of your website inside & start annotating with your team.
No, your clients can provide contextual annotations without the need of having a ruttl account.
Yes, ruttl has the ability to fetch all pages added to your main domain, so you only have to enter the main URL once, select the pages from the next screen & add them to review inside ruttl.
We currently don't have this functionality, but we'll be bringing that up soon. Stay tuned to our
 Public Roadmap 
for more information.
Yes, you can create a new version once the live web page is updated.
Not at the moment, but we'll be introducing Miro in our list of integrations soon. You can check out all our integrations
 here
.
Yes, when you add a newer version, you'll get the option to add your unresolved comments from the previous version, and these comments will stick to their original position too - thereby eliminating any vagueness in your review process.