Perform website annotation in
the fastest way possible!
Annotate websites by leaving comments, edit CSS elements and sharing precise design feedback with your designers and developers.

More than 14,000 creators and businesses across the world trust ruttl with their digital projects
How it works
1. Create a project
Log into your ruttl account and create a new project.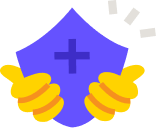 2. Add Any URL
Just copy and paste any website URL during the project creation.
3. Start Annotating
Click on any part of the website and start annotating it with textual comments.