Conduct QA and manual testing with ease
Share video recordings, comments, and suggestions
Get Started for Free

More than 20,000 businesses, professionals and creators across the world trust ruttl with their digital projects
Features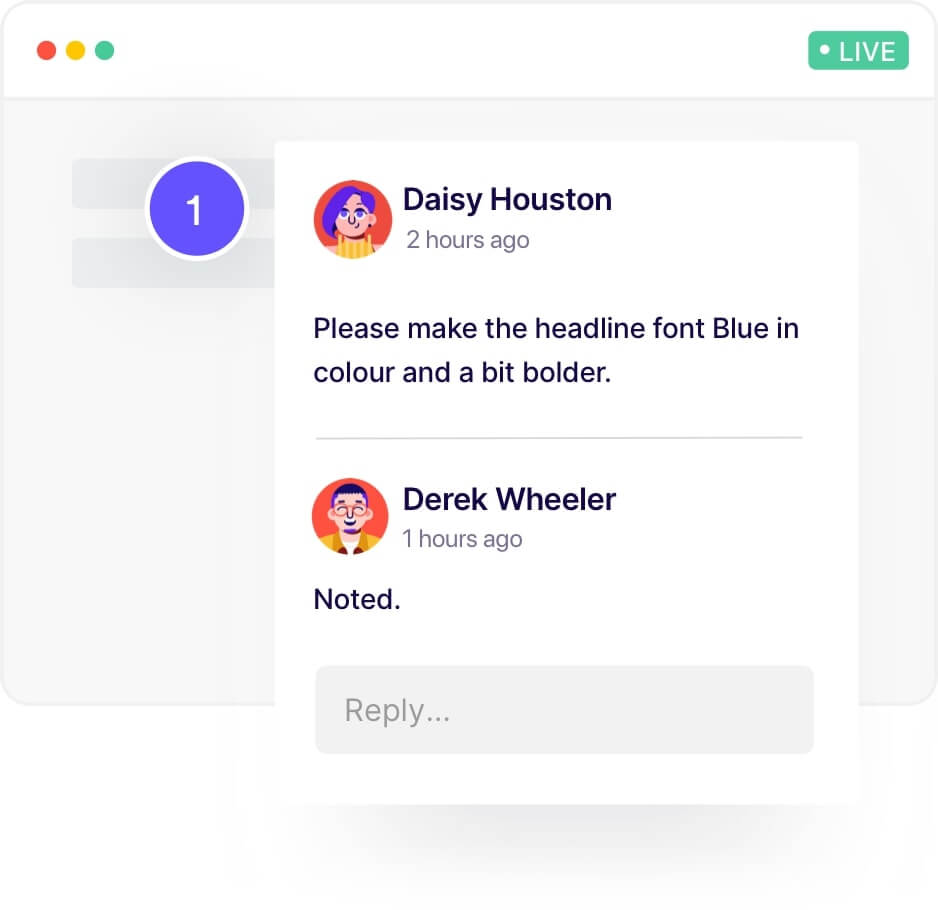 Respond to issues faster
In case of a bug or a design issue, quickly make the edits on live websites and recommend suggestions with the help of text and video comments.
Allow customer commenting
Without signing up or logging in to Ruttl, your customers can leave comments, suggestions, and feedback on certain areas of your software.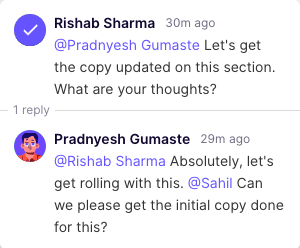 Assign feedback to your team
Invite your team and assign feedback comments to them and resolve issues faster leading to customer satisfaction.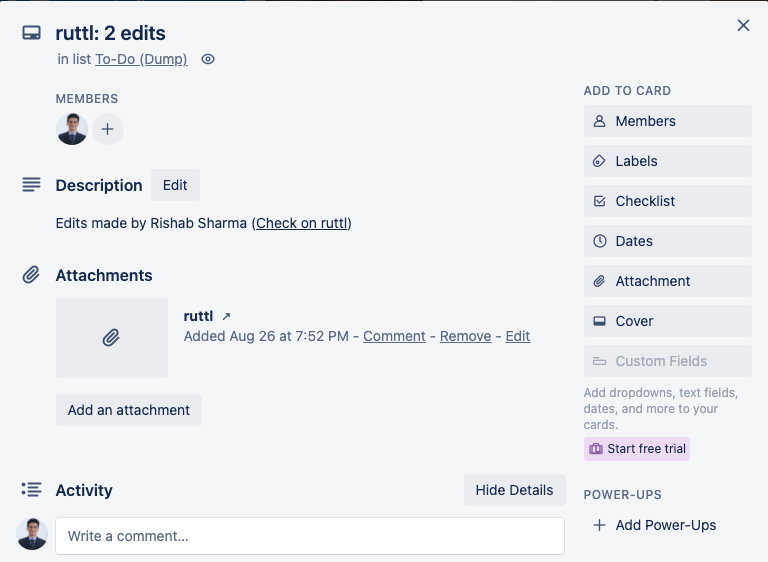 Get notified of new issues
Never miss out on any important updates by getting notified of new comments and suggestions and integrating Ruttl with Slack, Trello, and Asana.
Customers love ruttl for a reason 
ruttl is miles ahead in terms of features, ease of use, speed, and product innovation! It's my go-to for collecting client feedback.
ruttl cut down my meetings with front-end devs, to explain to them all the issues on the website and made it simple to make changes as well as keep track of them. 10/10!
Our team loved ruttl so much that we're extending the license for a year beyond the event, to test it with other programs!
I'm able to make edits to the code directly from the platform- it speeds up your projects by allowing clients to review real time, and note changes. If you're a web designer or developer, it will definitely speed up your work.
It is an essential tool for any web agency- clients can just comment and get an idea of the rendering even before the work is done!
ruttl has been a blessing because it simplified our feedback process, no long emails just to figure out what clients are trying to talk about!
ruttl has been a blessing because it simplified our feedback process, no long emails just to figure out what clients are trying to talk about!
Life-changer- it saves me so much time! Clients don't need to login to leave feedback. Do yourself a favor and get the tool. It will basically pay for itself with just one client!
Powerful, easy, precious. Some small issues for me, but globally more than good! It will probably become a daily tool for me.
I now spend less time trying to understand all the changes my clients want, passing on those comments and it's super easy for my clients to share visual feedback.
If you know Project Huddle, you shouldn't let it go! ruttl is fast at collecting, managing, and previewing design feedback on live websites. This is a gem, I really love it.
I really liked ruttl, easy to use, and I will be using it in the future, either for further developing the page or for other projects. Great product!
Frequently Asked Questions
Yes, you can track all comments in your Activity panel directly inside the webpage, image or PDF itself on ruttl.
You can find out more about the same on our
 Integrations 
page, and follow the simple steps in our
 quick video 
to integrate with Zapier.
Add your website to ruttl, add collaborators and comment on the areas, which seem to be buggy or out of context.
Yes, you can add multiple attachments to your comments on ruttl