Automate your customer 
instantly with 
GPT-4
AI chatbot from ruttl automates your customer feedback process, providing fast and accurate answers combined with support tools, feature requests, and more.
Based on 100+ reviews on


and get 3 months free subscription
Create your own AI Chatbot
Enter your website URL
Add your website URL and ruttl will fetch all pages for you, so you can begin automating user engagement through our AI powered live chat.
Start training
Train your AI bot on your website data by adding a CSV file or manually entering a set of pre-defined queries.
Install Widget
Add the code snippet to your website and, our customizable chat widget powered by your newly created AI chatbot will be added to the website.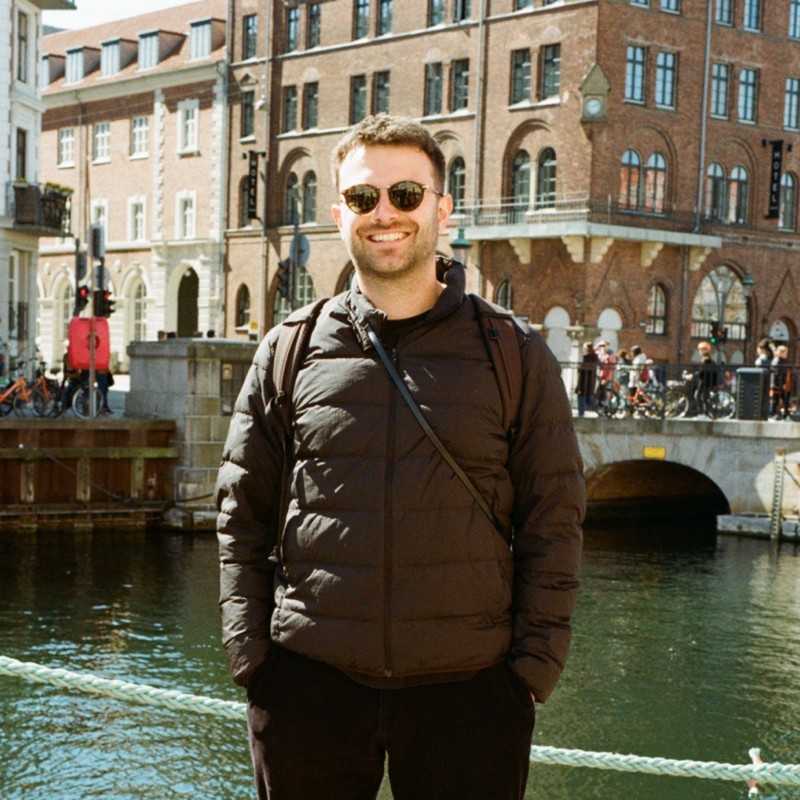 "With ruttl, we've brought our response time down to a few minutes. Our support agents are able to communicate effectively & rectify users' issues quickly. 10/10 recommended!"
-Perry Steward, Founder, MadX Digital
Make your business stronger with ruttl's customer feedback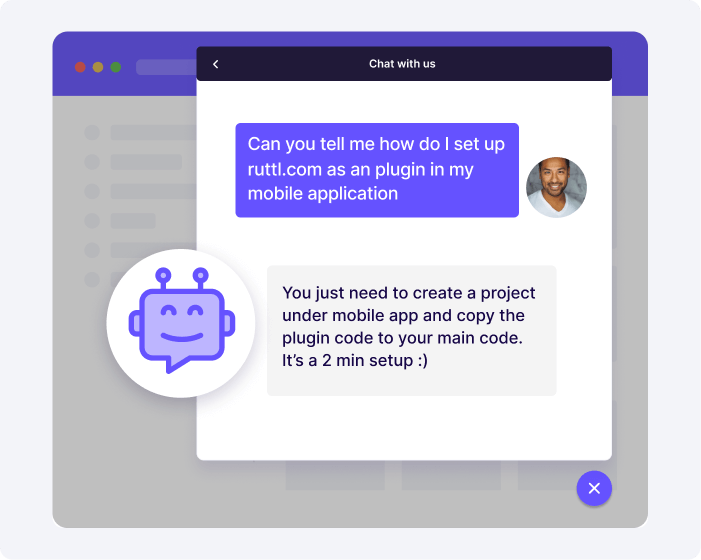 Live Chat
Build customer relationships
Optimize your time with AI that handles common customer queries, while you offer additional support via live chat or email with delivery updates.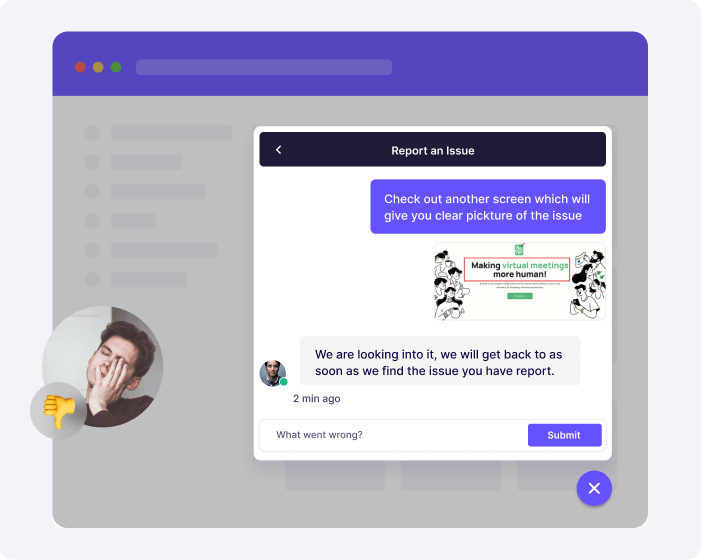 Report Bugs
Understand if customers are facing any issues
Our chatbot handles known customer issues and reports new ones to your team, you can then assign tasks, set deadlines and prioritize them as per the need. Jira with fewer steps.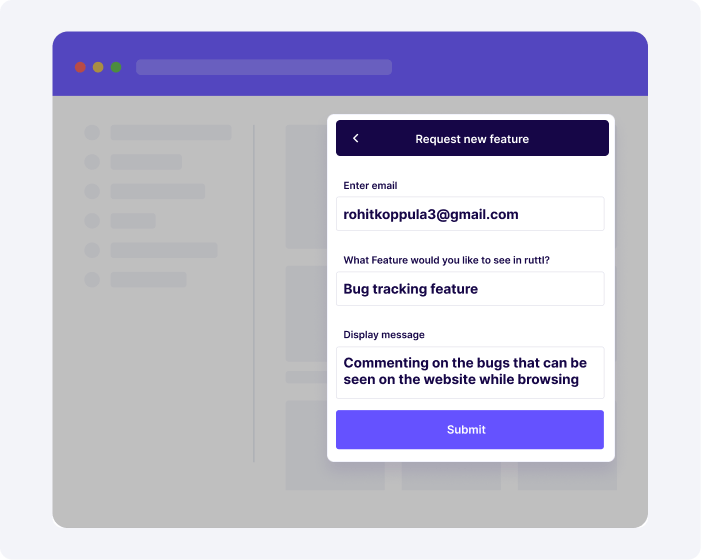 Feature Request
Know what your customers need
Build better products by listening to the voice of your customers. All requests can be sent to your product manager who can then check the occurrence of a feature request and discuss its impact internally.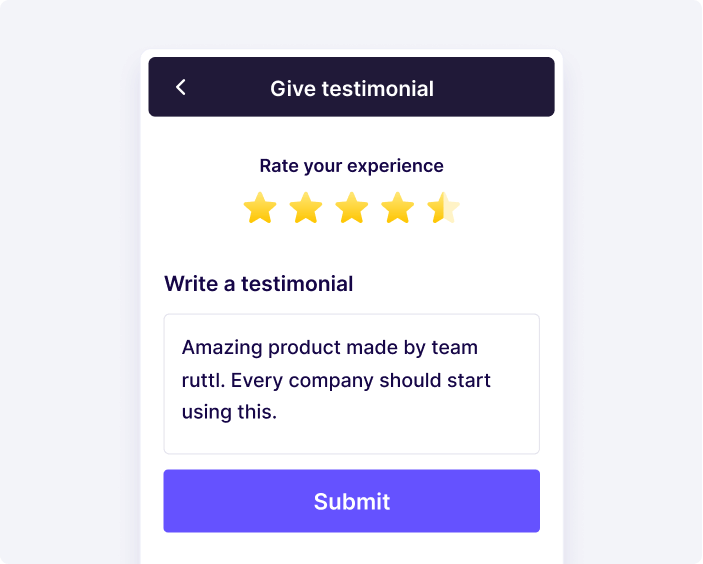 Collect Testimonials
Collect and display customer testimonials with ease
Collect text and video testimonials from your customers with no need for a developer or website hosting.
Drive higher activation, growth, and retention
Acquire
Live chat with website visitors and convert them into buyers by understanding what they are looking for or have any doubts.
Engage
Understand the issues faced by customers and solve them in real time. Keep them up to date with the progress.
Retain
Know the feature your customer wants with ruttl's feature request. Share with product team and track the progress.
Customers love ruttl for a reason 
ruttl is miles ahead in terms of features, ease of use, speed, and product innovation! It's my go-to for collecting client feedback.
ruttl cut down my meetings with front-end devs, to explain to them all the issues on the website and made it simple to make changes as well as keep track of them. 10/10!
Our team loved ruttl so much that we're extending the license for a year beyond the event, to test it with other programs!
I'm able to make edits to the code directly from the platform- it speeds up your projects by allowing clients to review real time, and note changes. If you're a web designer or developer, it will definitely speed up your work.
It is an essential tool for any web agency- clients can just comment and get an idea of the rendering even before the work is done!
ruttl has been a blessing because it simplified our feedback process, no long emails just to figure out what clients are trying to talk about!
ruttl has been a blessing because it simplified our feedback process, no long emails just to figure out what clients are trying to talk about!
Life-changer- it saves me so much time! Clients don't need to login to leave feedback. Do yourself a favor and get the tool. It will basically pay for itself with just one client!
Powerful, easy, precious. Some small issues for me, but globally more than good! It will probably become a daily tool for me.
I now spend less time trying to understand all the changes my clients want, passing on those comments and it's super easy for my clients to share visual feedback.
If you know Project Huddle, you shouldn't let it go! ruttl is fast at collecting, managing, and previewing design feedback on live websites. This is a gem, I really love it.
I really liked ruttl, easy to use, and I will be using it in the future, either for further developing the page or for other projects. Great product!
Frequently Asked Questions
ruttl's customer feedback helps you collect the following from your site visitors -
Live chat
Issue reporting
Feature requests
Testimonials
Simply copy the ruttl project's snippet and paste it before the </body> tag on every page of your website. In case of any queries or concerns, please reach out to us at support@ruttl.com
Yes, simply ask your users to click on 'Request new feature' from the live chat widget and follow the simple steps thereon.
Absolutely, just ask them to click on 'Give a testimonial' from the live chat widget. Your visitors get options to submit their profile picture, company logo and testimonial content along with a star-rating.
You can definitely check the right-side panel to access user details like browser, OS, browser version, screen resolution, etc.
Once you upgrade to our Enterprise version, we shall enable the same for you as quickly as possible.