Get quicker approvals and launches with the help of visual feedback
Let your clients show you exactly what they want with precise feedback annotations and video comments

More than 20,000 businesses, professionals and creators across the world trust ruttl with their digital projects
Features
Get precise feedback from clients
Be it animation alignment or font size, clients can suggest accurate values for all the iterations and make communication simpler. No more sending tens of screenshots to get a single point across.
Edit website content in real-time
Make seamless content changes on your website in real-time and save time on making and revising offline drafts.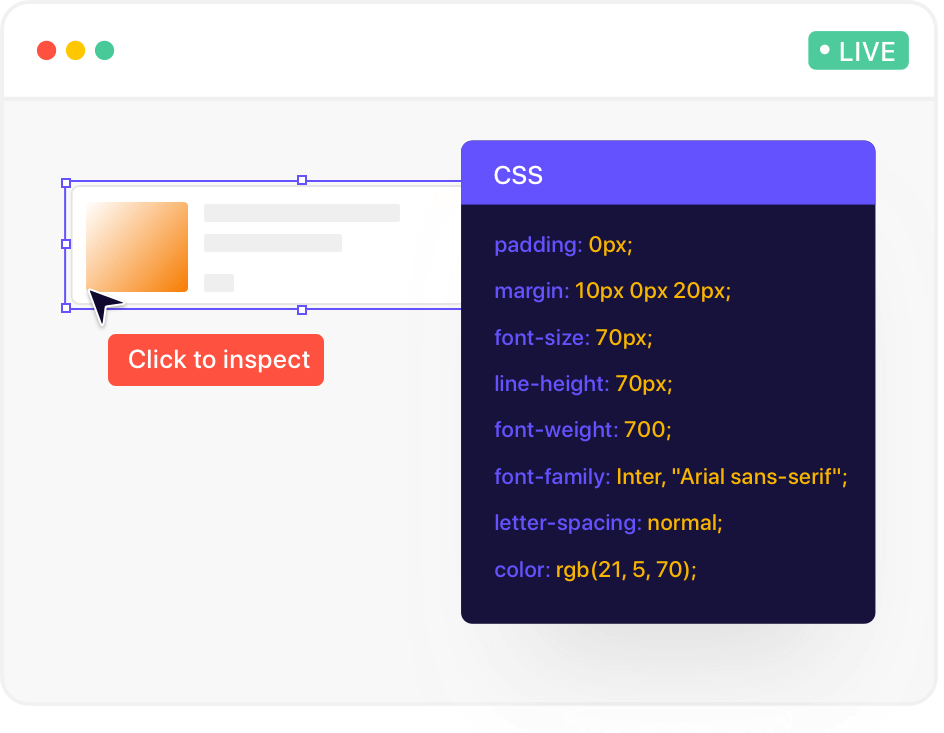 Inspect CSS easily
Edit on live websites in a click by viewing clean CSS. Check for accessibility issues, redlines, and other technical essentials without having to go through lengthy development cycles.

Invite your clients to leave comments
With a quick shareability link, allow clients to go through different versions of the website and leave their suggestions. No hassles of signing up and logging in!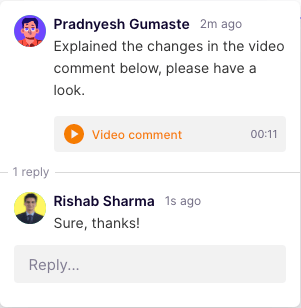 Allow for video feedback
Give clients an option of giving detailed feedback by letting them record video feedback for any animation design or website development issue.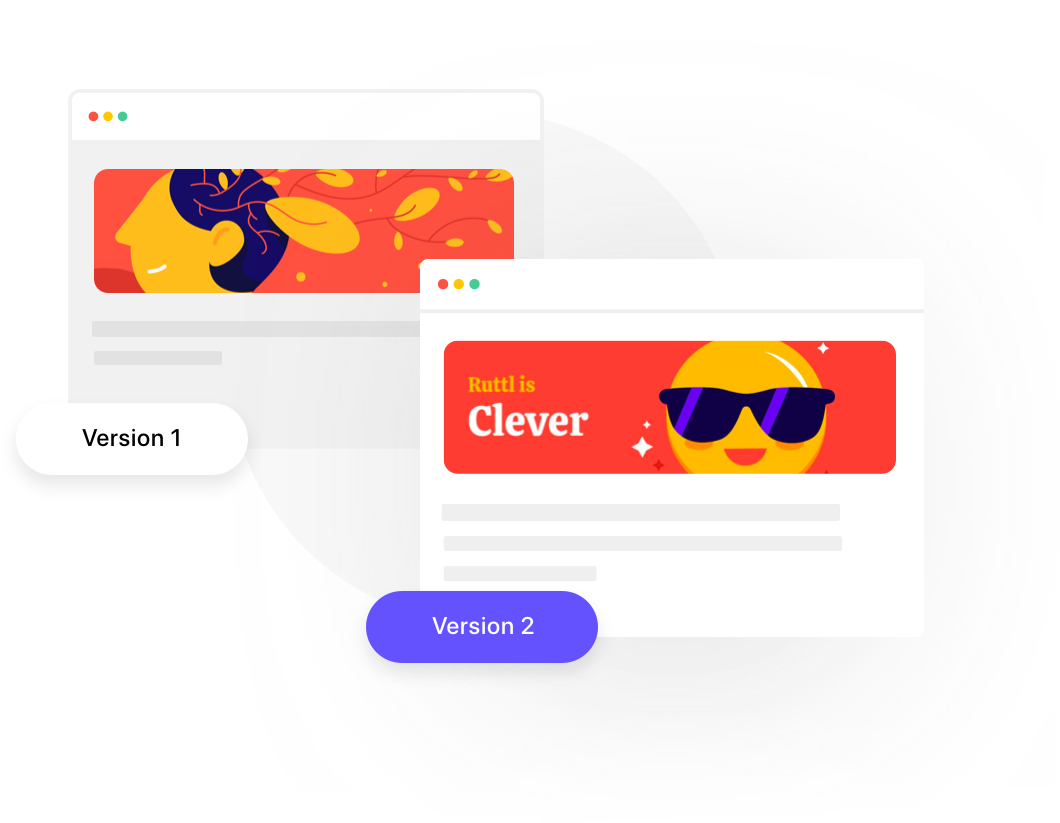 Handle multiple projects easily
See all the changes happening in the Activities panel and never lose track of ongoing activities when you are working on multiple projects.
Faster approvals and client satisfaction
By better collaboration, visual feedback, tagging people in comments, you can be sure of getting faster approvals and launching client websites faster leading to increased customer satisfaction.
Customers love ruttl for a reason 
ruttl is miles ahead in terms of features, ease of use, speed, and product innovation! It's my go-to for collecting client feedback.
ruttl cut down my meetings with front-end devs, to explain to them all the issues on the website and made it simple to make changes as well as keep track of them. 10/10!
Our team loved ruttl so much that we're extending the license for a year beyond the event, to test it with other programs!
I'm able to make edits to the code directly from the platform- it speeds up your projects by allowing clients to review real time, and note changes. If you're a web designer or developer, it will definitely speed up your work.
It is an essential tool for any web agency- clients can just comment and get an idea of the rendering even before the work is done!
ruttl has been a blessing because it simplified our feedback process, no long emails just to figure out what clients are trying to talk about!
ruttl has been a blessing because it simplified our feedback process, no long emails just to figure out what clients are trying to talk about!
Life-changer- it saves me so much time! Clients don't need to login to leave feedback. Do yourself a favor and get the tool. It will basically pay for itself with just one client!
Powerful, easy, precious. Some small issues for me, but globally more than good! It will probably become a daily tool for me.
I now spend less time trying to understand all the changes my clients want, passing on those comments and it's super easy for my clients to share visual feedback.
If you know Project Huddle, you shouldn't let it go! ruttl is fast at collecting, managing, and previewing design feedback on live websites. This is a gem, I really love it.
I really liked ruttl, easy to use, and I will be using it in the future, either for further developing the page or for other projects. Great product!
The All-In-One Feedback Tool You've Been Searching For
No matter what type of visual project you are working on, ruttl acts a digital whiteboard that you can use to share precise digital feedback.
Review Websites
Add any URL and start collecting precise feedback with visual comments.


Bug Tracking
Easily track & monitor bugs or issues within your web project.


Review Web Apps
Edit web applications & review them with the team, using our Chrome extension.


PDF and Image Annotation
Markup PDF's and images visually by annotating and leaving real-time comments on your documents.


FAQ
Please check if your question has been answered here before emailing us! We'd love to chat, but this saves our time and yours!
Sign up, then create a project. Paste your website URL and add it to this project. Share the project with your team by adding their email addresses. Once the page loads on ruttl, it is in comment mode by default. Click to add comments, tag other team members in comments using '@', resolve or delete comments. Switch to edit mode to move elements, replace images, edit text, change background colours, modify opacities, etc. These edits can be resolved once done, thereby speeding up your web review process.
After you use the inspect feature to edit and make required changes to the website design, your developers can simply copy the entire altered code under the CSS tab in the Activities Panel. This can then be pasted directly into the code of live website files.
ruttl works with static, WordPress, Vue.js, and React sites for collaborating on visual website feedback. In fact, you can use ruttl to work on pretty much every website. Just paste the website URL and get started!
Absolutely not! Once your project is ready to share, simply click on the share button inside the project page. In the new screen, click on the 'Link' text. The shareability toggle should be turned on and the link will be copied to your clipboard. Now all you need to do is share the link with your clients to get the client feedback on the project.
No, ruttl does not support task management. If you're looking for the same, we would recommend checking out
 Brutask 
. It is a simple online to-do list for individuals and small teams. Add, prioritize and time box your tasks to help improve your productivity.
ruttl will not be able to recommend anything about your website's look and feel. We would suggest you to please contact
 Brucira 
by mailing us at
 hello@brucira.com 
.
Experience the future of design review with ruttl