Ship bug free products in the quickest way possible
Avoid screenshots and long emails. Just install our chrome extension. Capture, report and resolve issues with tickets.





More than 11000 creators and businesses across the world trust ruttl
How it works
1. Download Chrome Extension
Install ruttl's chrome extension and visit the website to be tested. You can then turn on and activate the bug tracking mode.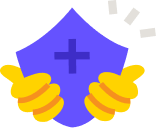 2. Open Web Page
Ruttl's bug tracking tool will sit upon your web page and help you add issue tickets in the form of comments directly on live pages.
3. Assign and prioritize
Assign tickets to the correct team members and set up priorities as needed for different issue tickets, to highlight the importance of resolving them.
What is a bug and issue tracking tool?
While building software's, people report bugs with screenshots, add them to Trello or Jira and assign it to a team member. In this way, they lose crucial time and efficiency. ruttl is a bug reporting tool that allows you to report bugs on live products. Navigate your website or app normally, and whenever you see an issue, comment on it or record a video. All these tickets will appear on your dashboard.